When I was kid I had an older cousin who was like a boy from a storybook. While my skin was bright white with hints of yellow and pink that blinded people and caused car accidents when I ventured out into the sun, his coloring was dark and smokey. My cousin's skin was like milky coffee and his hair black like the coal in the mountains the surrounded his house. I have blue eyes while his are a dark brown that boards on black and give nothing away.
My cousin was brilliant and asked questions like how high a balloon could go before the atmosphere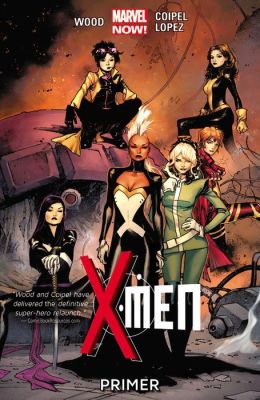 crushed it. I sang loudly and off tune while dancing on the coffee table and watching Disney. When we went out together people laughed to see the thoughtful, quiet boy followed around by the loud, burst of energy girl who was his opposite in looks. When I was little I wanted to be my older cousin.
This sounds odd and strange I guess, but all this is to say that while my cousin is no longer in my life, there are traces of him everywhere and recently one of his influences reclaimed me. My cousin was a comic
dude. He loved X-Men the most. Gambit and Wolverine, Rouge and Storm. It was at an early age I met strong females who could fight as well as the guys and were powerful leaders. Yes, their bodies were somewhat absurd and their clothes awful, but everything has its problems and the guys don't look like guys in real life either.
Early this week I hit the "local" (the quotes are because the shop is around 25-30 minutes away from my house in no traffic) comic book shop and rediscovered the root of my love for independent, strong females who run faster, harder, and longer than the males. The guy at the shop rocked and got me started with some classics and some new amazing stories.
This is a book blog, but it's mostly my blog, so while I don't claim to be a comic guru, I will start posting some reviews of amazing comics and graphic novels as they strike my fancy. Yes, these stories are amazing but also sentimental for me as they remind of me my youth. I hope you will try out some mediums you've not yet thought to try or check out some great new books.